As a "true blue" Junker, there are two events that are referenced so frequently in the antiques business that they seem to creep their way into every conversation, reference and eventually one's conscience.
Those two events being the antique weeks of Brimfield, Massachusetts and Round Top, Texas.
 I have often wondered if either event could live up to its immense reputation.
Rewind to this past November when my husbands work schedule was released for the 2016 season.
 I got a phone call from him at work stating that my bucket list item of visiting Texas was going to happen… we were going to Round Top.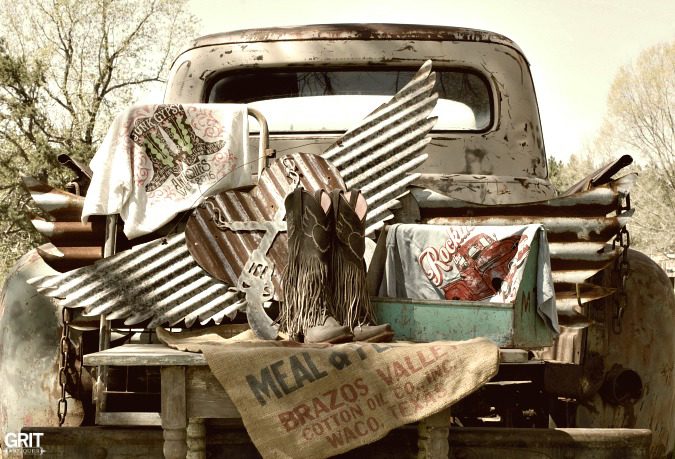 Now, it's hard to believe that a town with a population of 90 people could be the centerpiece of countless hours of thought and inspiration, but let me be the first to say, whatever I thought I was about to witness paled in comparison to what I experienced.
It went something like this…
We arrived in Round Top the first day with no agenda.  We would just do our best to take it all in.
Our first stop was the Blue Hills Field.
 Immediately, we were awe-struck by the magnitude of "show stopping" pieces that seem to catch our glance in what seemed like every direction.
 Giant porcelain faced clocks from Paris, primitive apothecary cabinets and decades old weather vanes left us salivating.
However, that only lasted until we flipped the first price tag and quickly realized we were amongst professionals.
These folks had the best-of-the-best "stuff" from all over the country and they knew it.
 We quickly reestablished our roll from potential buyers to ardent admirer and simply enjoyed strolling around the grounds looking at magnificent antiques staged in incredible fashion.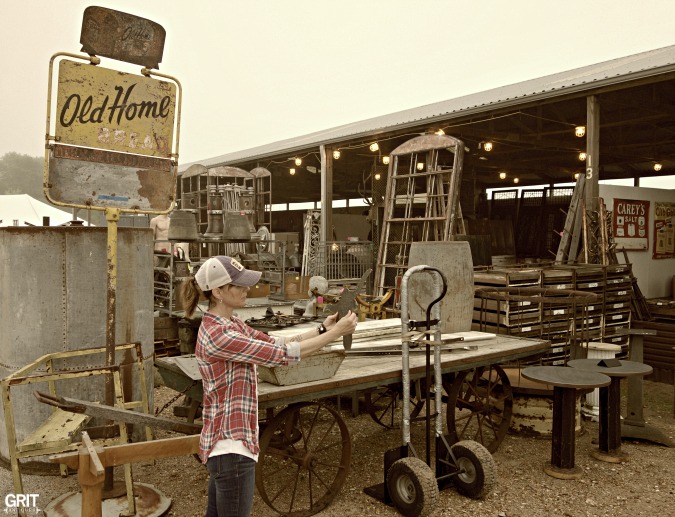 As the sun started to set we headed to a little AirBnB cabin on an organic farm to spend the night.
The peace and serenity of this place was needed, but was interrupted by a Texas size thunder and lightning storm and the resident rooster…Lol!
On day two we made a plan to head back into Round Top and go to the Junk Gypsy's store.
 I knew their store would have more commercial items, but they've been an inspiration to me so I was excited to go.
As I loaded my cart with tee-shirts and cowboy boot's my hubby was outside chatting amongst the men.
Or as he jokes, "brothers in misery."
The fella he was chatting with told him that Round Top was merely the tip of the iceberg and that the bulk of the show was in a little town called Warrenton, not but a few more miles down the road.
When we crested the small rise, leading into Warrenton, we could not believe our eyes!
The landscape was littered with flea market tents, old buildings, and rusty junk for as far as the eye could see.
The tops of tents lined either side of the street for miles and must have been 20 rows deep!
Now this is what we all wait for….unbelievably overwhelming, but in a good way!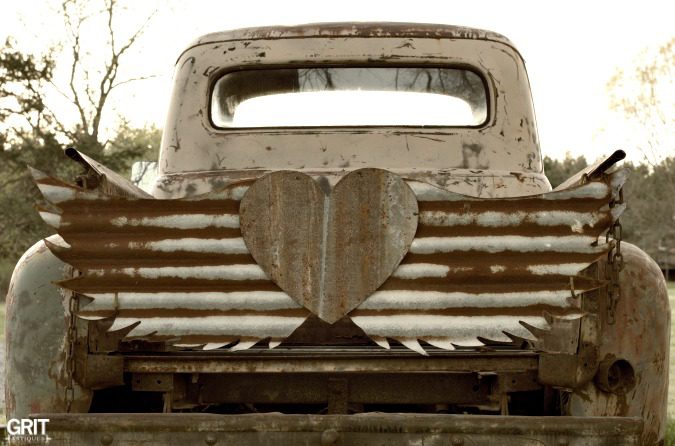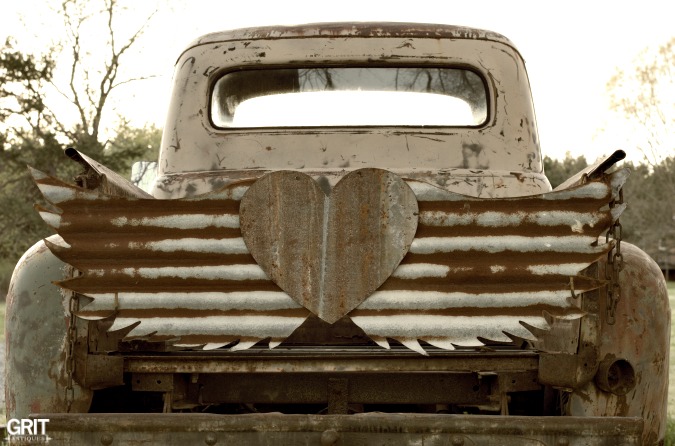 It was in Warrenton that I purchased this tin winged sign from JillSuzanne.
Her house is absolutely stunning and arguably the best of the show.
Her displays and the feel of her store is one of the main memories I will take from the week.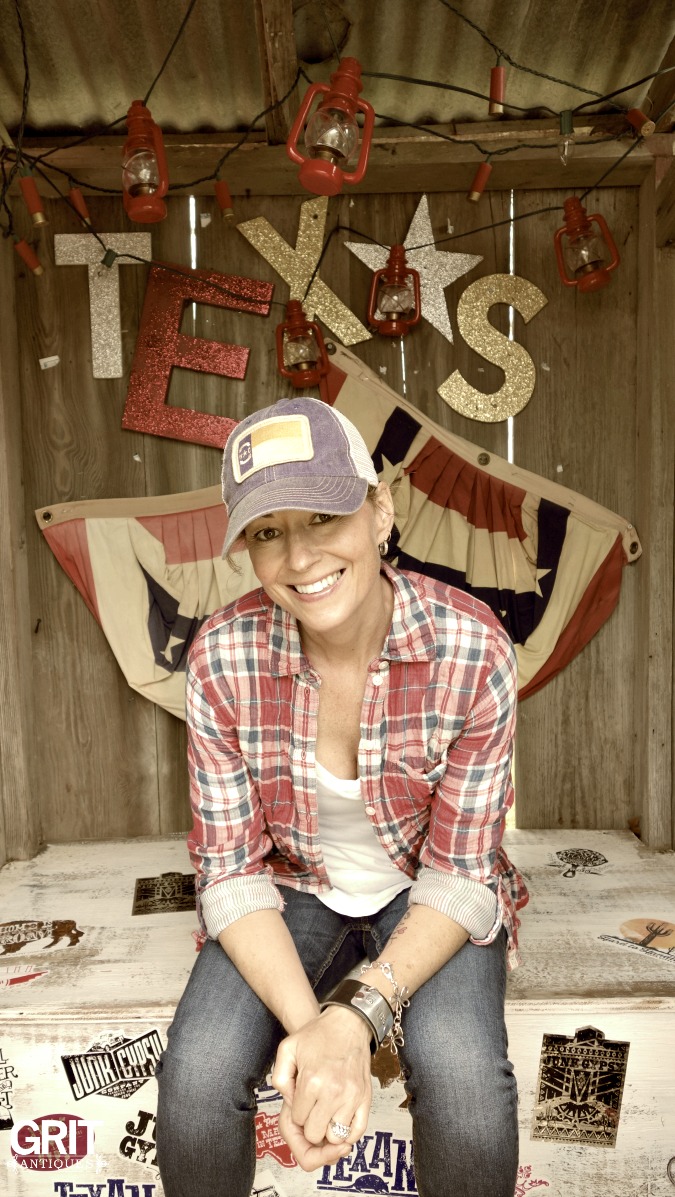 My picking was limited to the exceptional, inexpensive, and portable because we had flown to Texas.
We did travel with empty suitcases and were prepared to drive back if the prices were good.
The prices were relative to what we sell things for so it made picking a little harder for me, but with the vastness of the place you could definitely fill a truck.
Selling would be awesome!
We did drive back in the end, but I'll save that for my next post.
I'm going to have my hubby give you the guy's perspective of Round Top and why we drove home 😉
I would love to hear if you've been to Round Top
or
If you're going to the fall show for the first time let me know…I'd love to share some tips 🙂
Kindly,
Jane