DIY
Stenciled & Styled Vintage Tulip Crate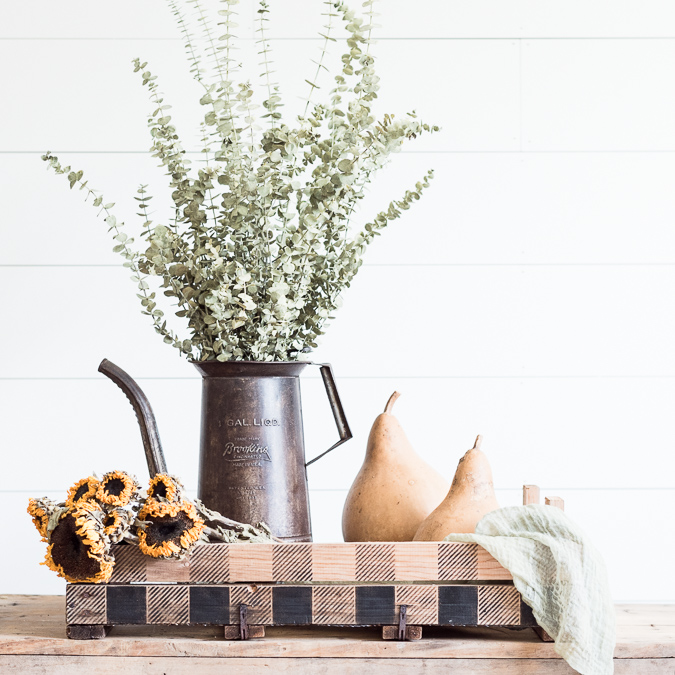 With Fall a month away, I, have started to create and style pieces at home to slowly put in my shop.
This time of year you'll find both seasons in my space as I make the transition.
I had this buffalo check stencil from Funky Junk Old Sign Stencils and I knew that I wanted to use it in my fall and winter decor.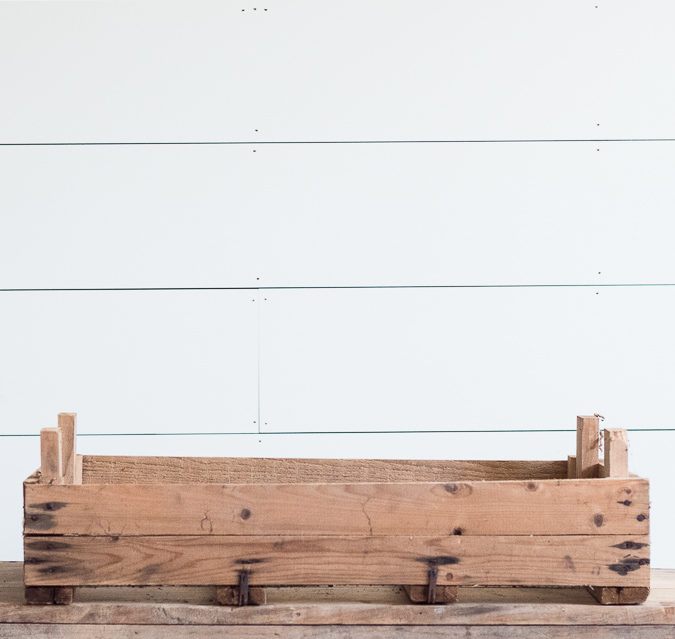 I started out with this vintage tulip crate.
A great blank canvas for a stencil.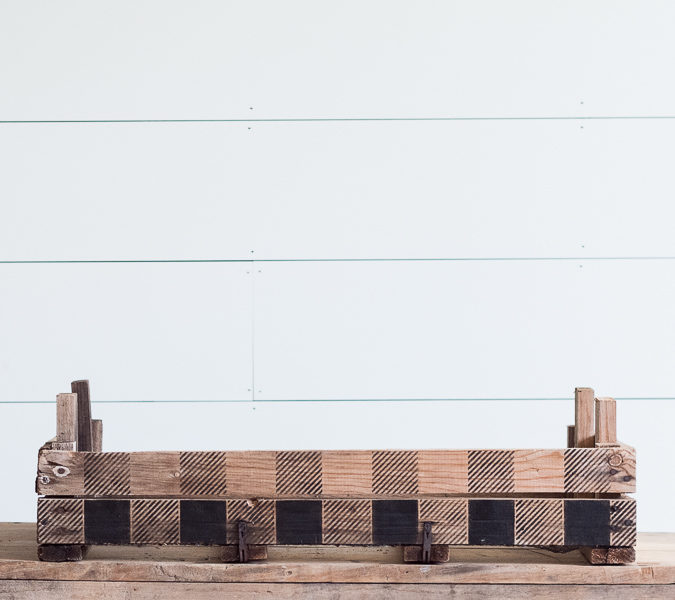 As soon as I added the stencil the crate came alive.
Stenciling is simple…if you keep your brush really, really dry!
I can't stress that enough…that is all you really need to do and have patience.
With a vintage piece, I like the stencil to look darker and lighter in areas to give an appearance of time-worn without sanding.
So I don't worry if some areas are not the same as others…if you want your piece to look perfect add a second coat.
Due to the metal on the front, I, also never taped the stencil in place.
I just held it down as I moved along.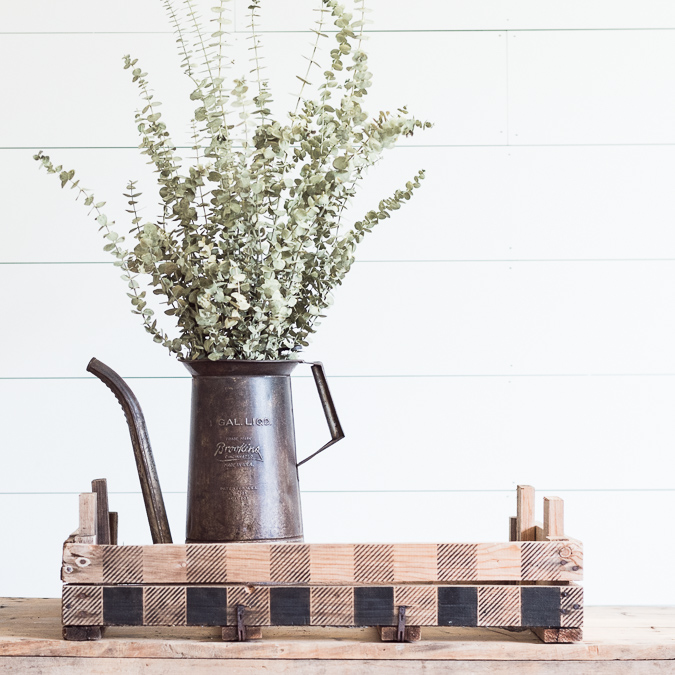 I knew this piece would be headed to my shop so I usually style it at home first.
This gives me a photo for social media and an idea of how I may want to style it for my space.
It also lets me share with you what pieces will be headed there.
Some things I pull from my own collection like this oil jug from Cincinnati…a keeper!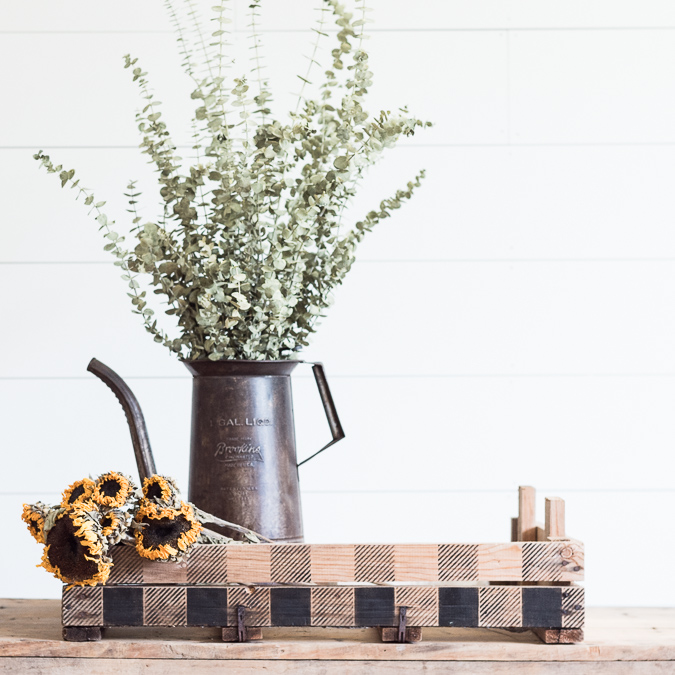 Dried flowers are perfect for my shop since I'm not there daily to water.
You can usually find an array of dried and preserved flowers that I change out from season to season.
With this stencil, I kept picturing sunflowers.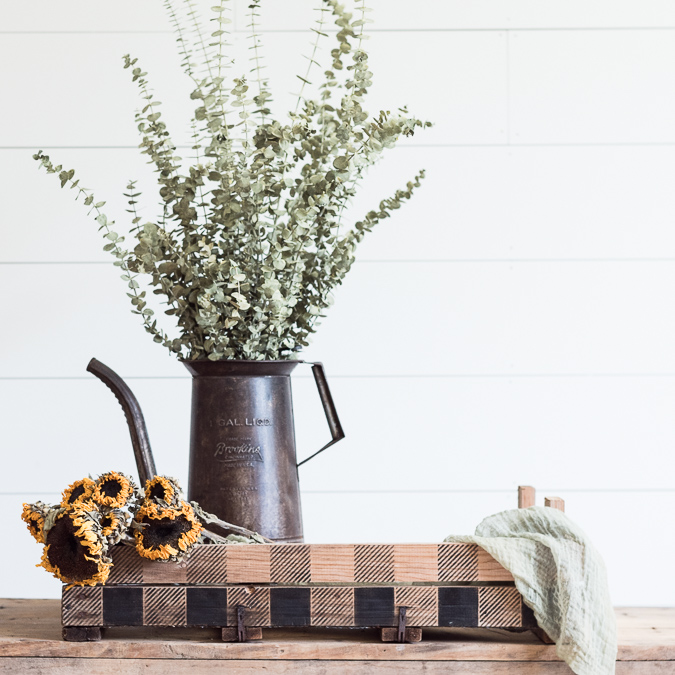 You can see how easy it is to change a once boring old crate into something with some life and feeling.
The voile adds texture and the soft muted color reminds me of Fall.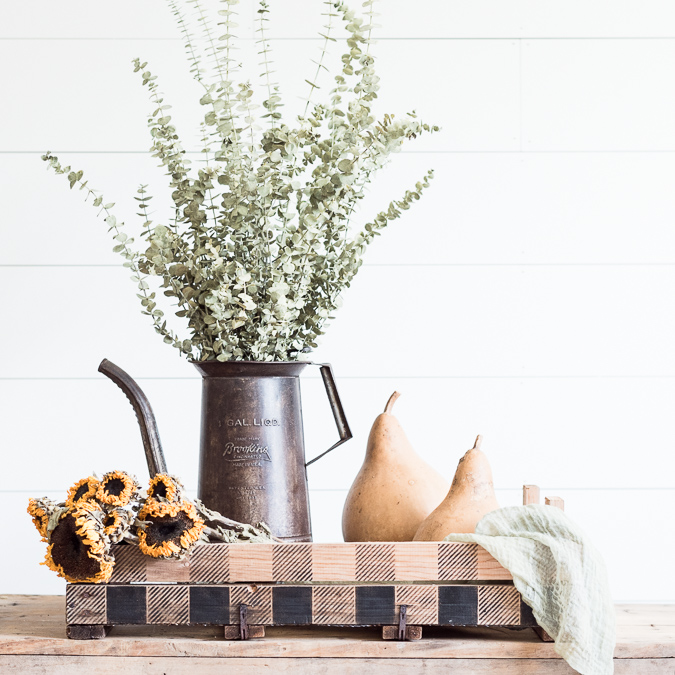 I pulled from my stash of gourds I had nestled away to complete the look.
I hope this inspires you to look around your home for something to brighten up.
It does not take much to put together a simple fall centerpiece for your dining table or kitchen island.
Enjoy the last days of summer…
I know I will as I start to plan and prepare for Fall 🍂
and then
As temperatures slowly go down and the humidity subsides the workshop get's busy!
As always thank you for following along on my journey…it means the world to me.
If you want to see more of what is going on for me…house renos…shop…you can find me daily on Instagram and Facebook💗
Kindly, xo
Jane
Disclosure: I received these stencils to use in my projects.  I love working with these stencils and I'm not monetarily compensated for this post.