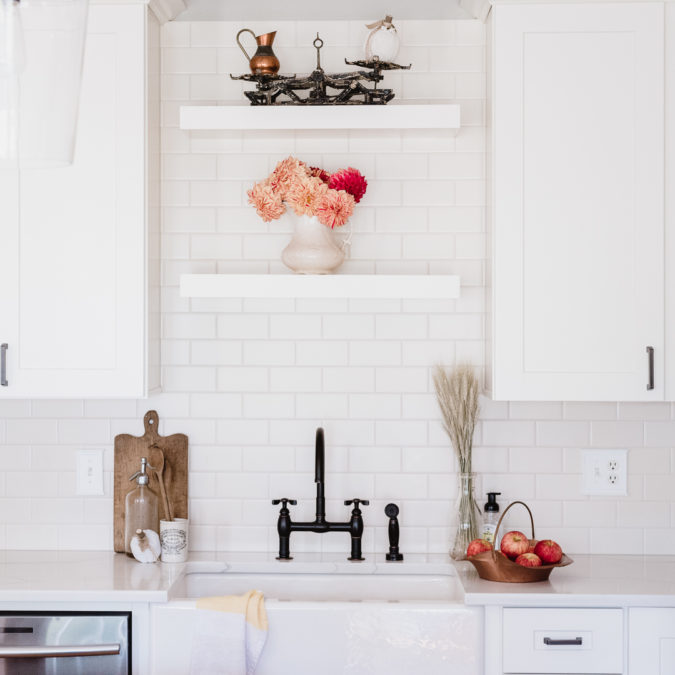 If you are anything like me…you hold onto each season.
I have no idea why I do…I have grown to love the change of seasons, but somehow I still always feel sad to see them go.
As fall approaches, I never think I'll give up my soft colors.
There is no doubt that I am a girl who loves neutral, decor, but for my photos, I embrace color.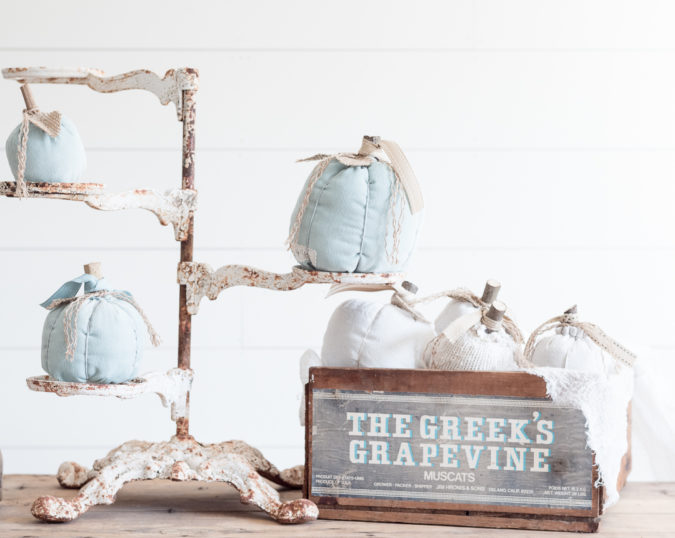 Fall had officially arrived in North Carolina, but you would have never known it.
So I ordered a few handmade pumpkins from Beth of UpYonderDesigns
They were the perfect transition for me.
I adored the soft blue corduroy and little-knitted one.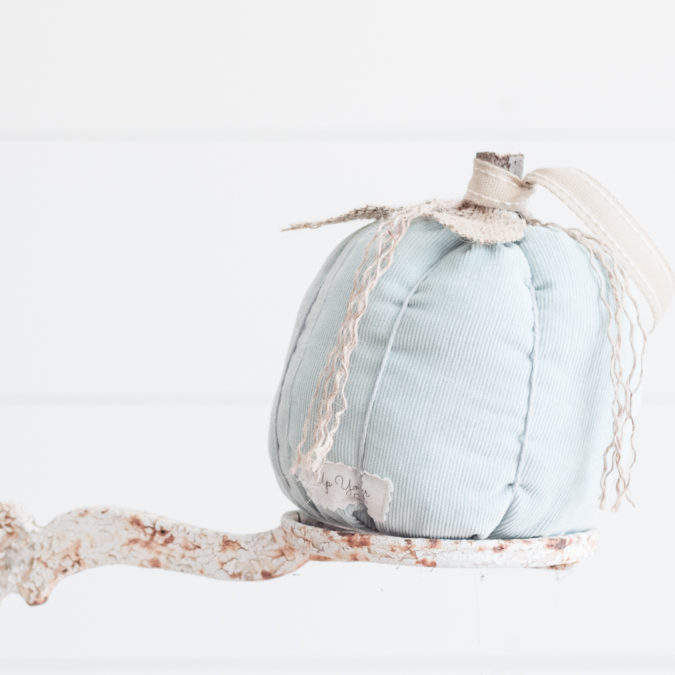 My lone pumpkin sitting on a vintage plant stand.
At this point, I was not thinking I would embrace the fall colors.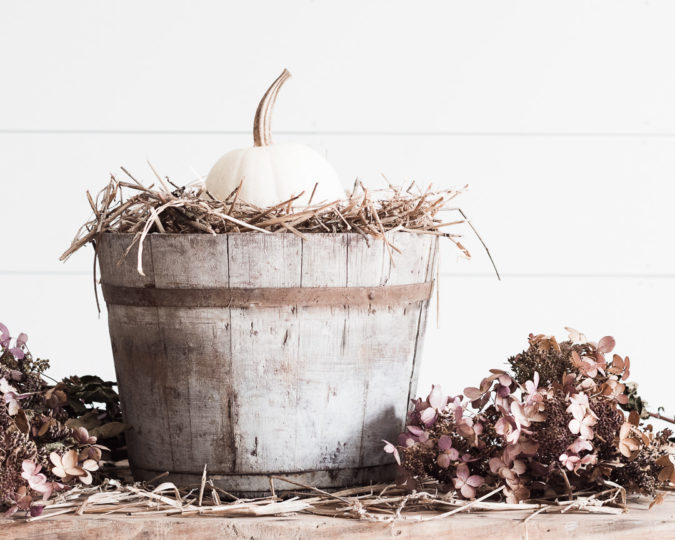 But slowly, it happened.
As slowly as our season changed so did my heart.
These soft pink hydrangeas and rustic sap bucket were the perfect transitions.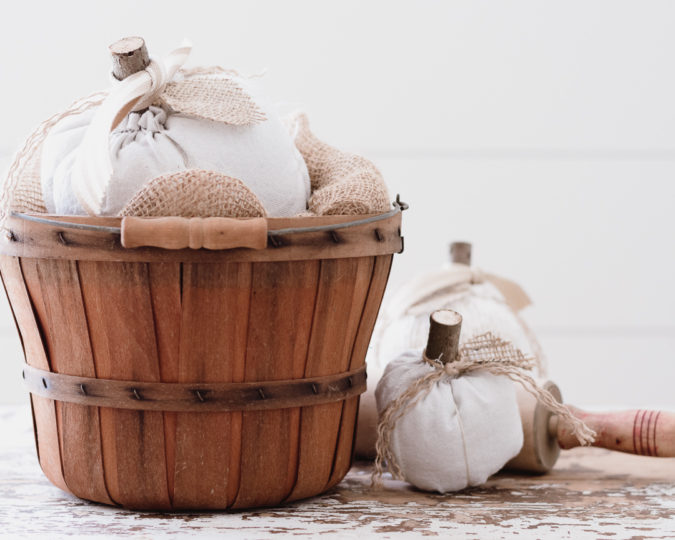 An old apple basket and a few more drop cloth pumpkins.
I worked my way around the house with display ideas in mind.
This is how I gather ideas for my shop displays.
One evening I quickly tossed together a fall display with what I had on hand.
I was loving the copper this year and plaid is always a favorite.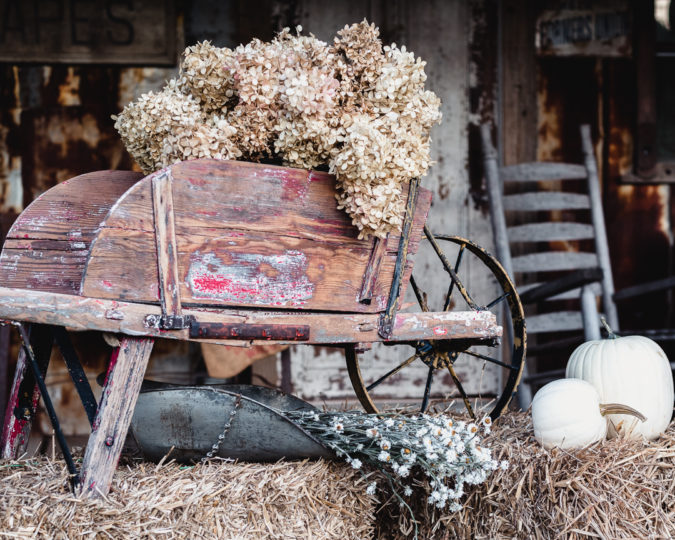 It did not take long to embrace fall and all that it offers.
Pumpkins, hay bales, and whatever I could find in our barn.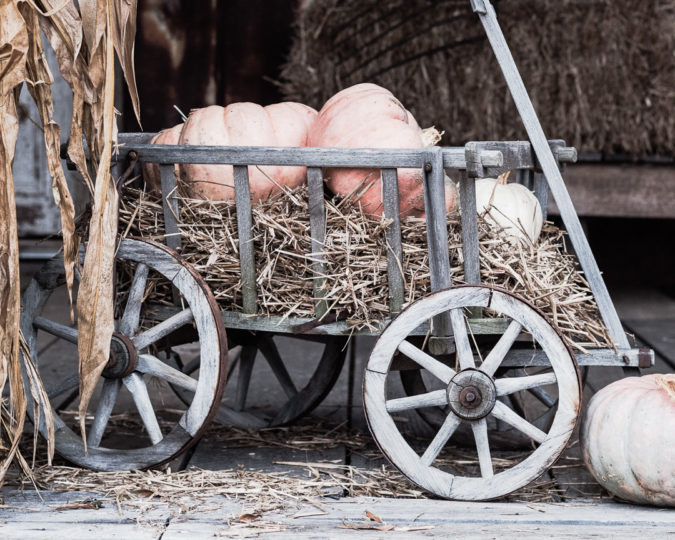 My old goat wagon always makes its appearance.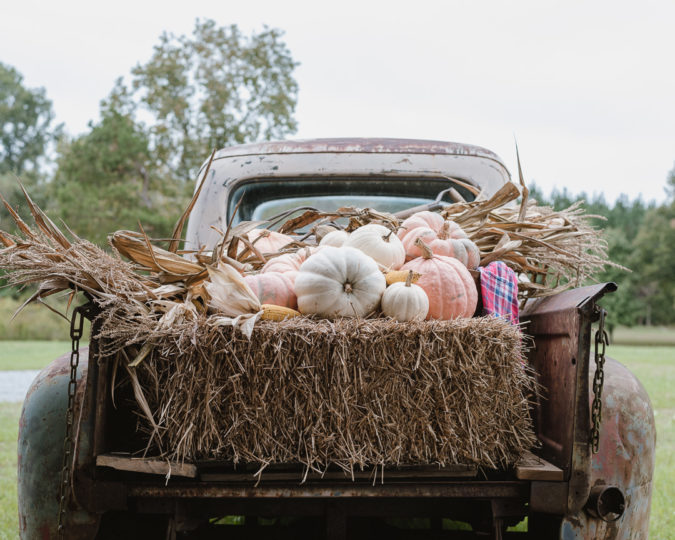 Decorating our old truck is also something I always do.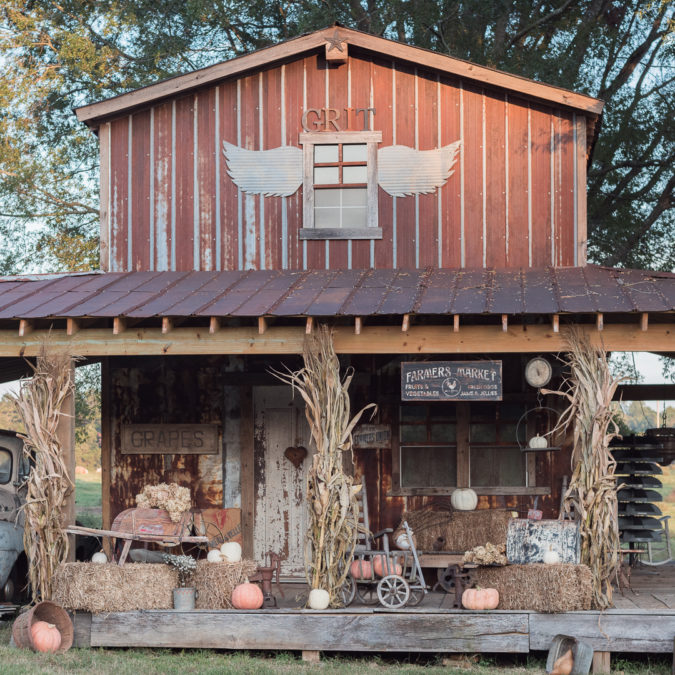 Decorating our barn porch is the best part.
I could live with no decorations in my house as long as I could decorate our barn porch.
There is something magical about sitting on the barn porch in the evening.
We turn the hanging lights on and just sit in the big old rockers watching the cows.
If you watch my Instagram stories you will have seen the cows that graze on our property.
They'll be thrilled with the hay!
Kindly, xo
Jane