We have slowly been building a barn for my Antique Shop 🙂
I have been debating on waiting until the barn was complete before I mentioned it, but I decided to show you the mess in our driveway and take you along with me as we finish up.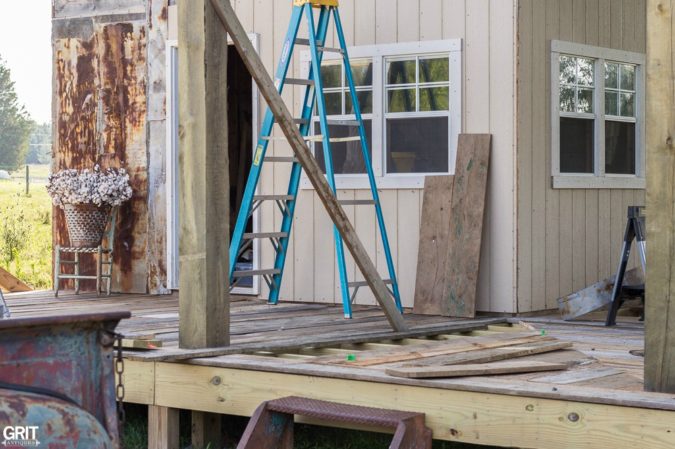 I couldn't wait to start taking pictures…even if I only had a small corner.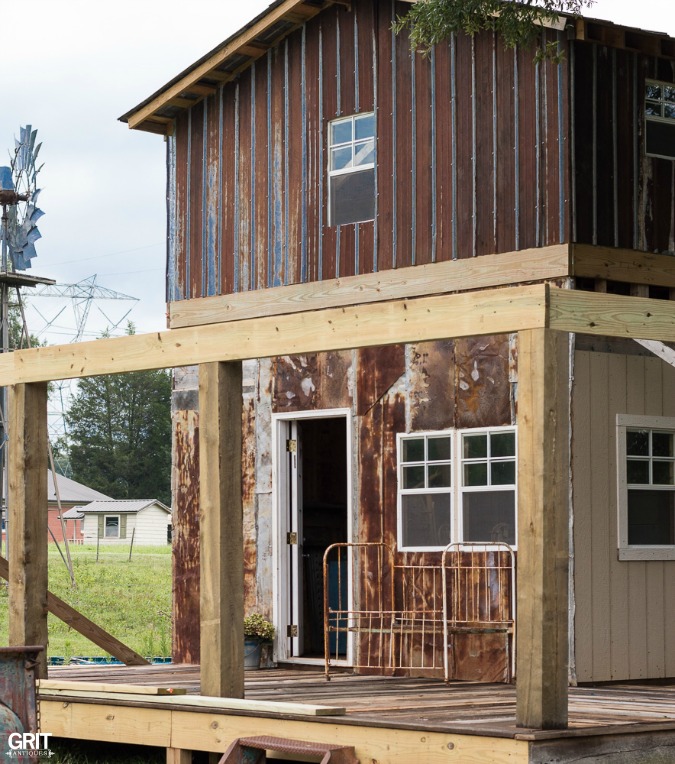 We covered the top part of the barn in tin first and now we are working on the porch.
We used new materials for the frame and the structure of the barn.
But the charm and the soul of the building will come from the contributions of 4 different barns, 2 different corn cribs, and a hog pen.
The contributions from these 7 buildings include old barn wood, rusty tin, old fencing and antique barn door hardware.
I love old barns so I didn't want this one to be perfect…I wanted it to feel like it had a history even though it was kinda new.
You can see the mix of wood and up close, highlighted by the distinct saw marks, from the bygone era of sawmilling wood.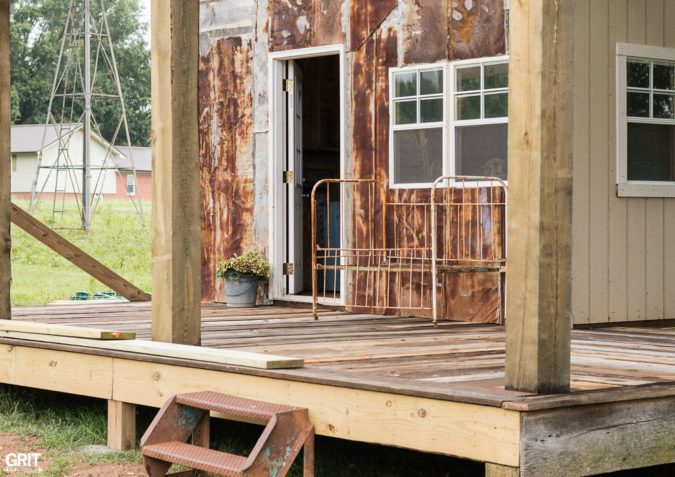 The next step will be the tin overhang and finishing the side of the barn and porch.
Once the floor porch is complete the stairs will go in and then I get to play with the decor.
I would love for you to chime in on this part and give me some ideas!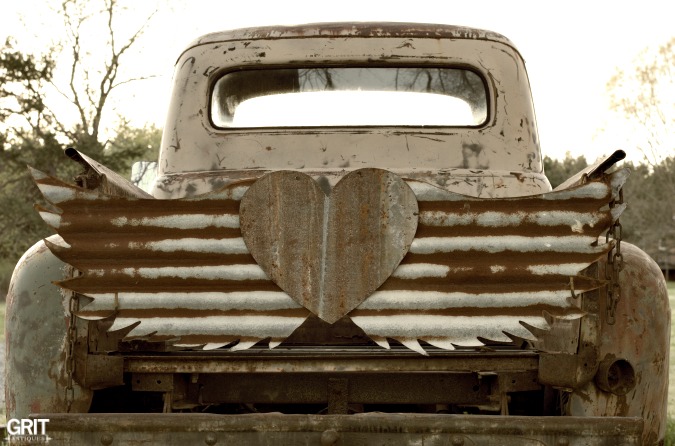 I have hummed and hawed over what will go above the window!
I wanted something that would have meaning or evoke a memory when I looked up at it.
So far I am thinking my heart and wings from Round Top Texas if they are big enough.
I would also like to have an old dutch door for the front and rusty window boxes.
Slowly it will all come together and I will have my own storage.
Anyone in this industry will tell you that storage is one of the hardest things to figure out.
People often have houses, garages, and storage units full!
We don't have storage units and my house is off-limits, but we will get our garage back!
Would love to hear from you and I hope to give you an update before winter 😉
Kindly, xo
Jane