Springfield Flea Market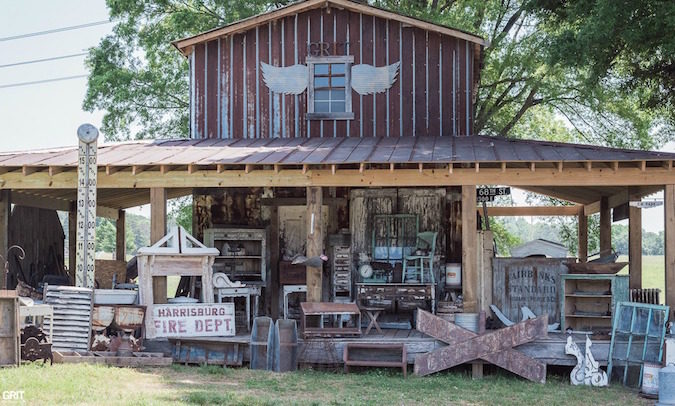 Why on earth would someone travel so far to buy junk?
When it comes to this business everyone does it a little different.
Some shop all the time…during the week, weekends, have pickers…you name it!
Whatever works…it does not really matter!
For me, I tend to shop quarterly.
With other things on my schedule and my husbands, it makes more sense for us.
I don't have a picker since the joy for us is definitely in the hunt.
Like our trip to Round Top…Texas was on my bucket list!
When I get home from a buying trip I like to pile everything onto the barn porch for a photo.
This gives my customers a chance to see what I found before it heads to my antique booth.
The picture is always an eclectic mix of what I found.
There is something about a mix match of things…no styling and most things don't sit straight, but it's so simple and fun.
Once I've taken a few photos I start to zero in on what I want to style.
Some pieces I'll photograph once and some will stay awhile.
I don't rush to get everything moved into my antique booth right away.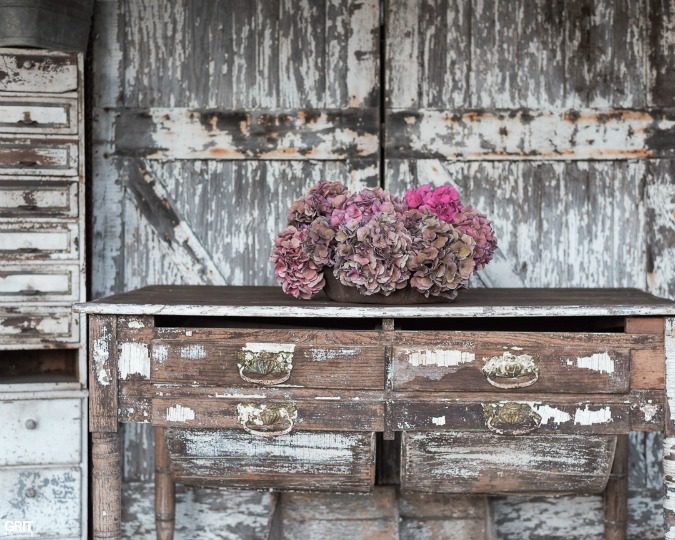 Instead, I take the time to do something I love.
Trying to capture the beauty of a time-worn piece in one photo.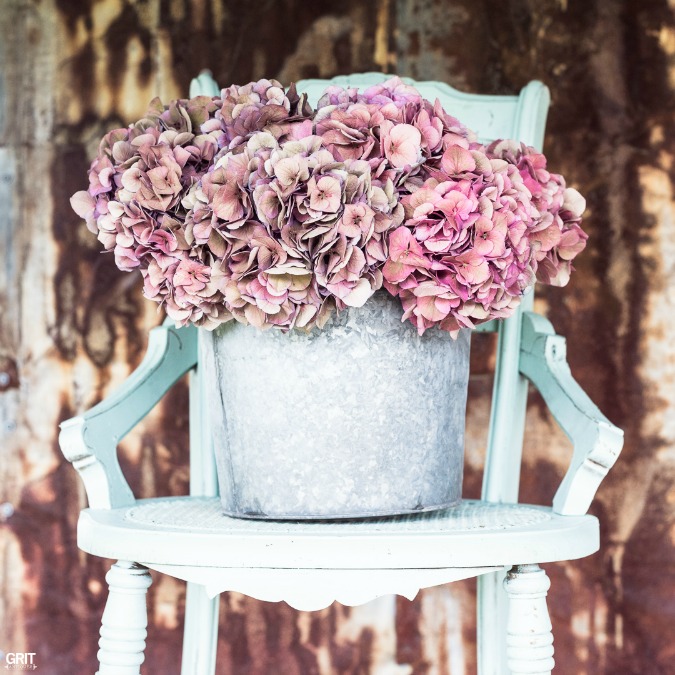 All the while remembering who I bought the piece from.
Like this chair…this gal has an awesome booth at Springfield!
It gave me a country cottage feel and I knew it was coming home with me.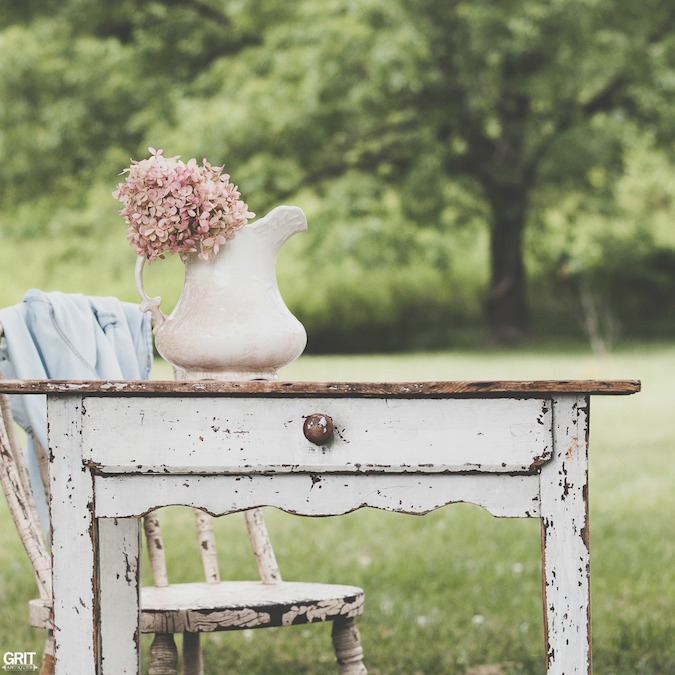 and then there was this little table💗
I was on the hunt for a table that was light and easy for me to lift for photos.
She was perfect…exactly what I was looking for.
I still have several pieces to photograph…learning as I go.
The joy of trying to capture an image as the wind blows, nothing is straight and I'm usually tangled up in a junk mess!
But, the imperfection is what I love and I hope you do as well.
Kindly, xo
Jane