DIY Farmhouse Kitchen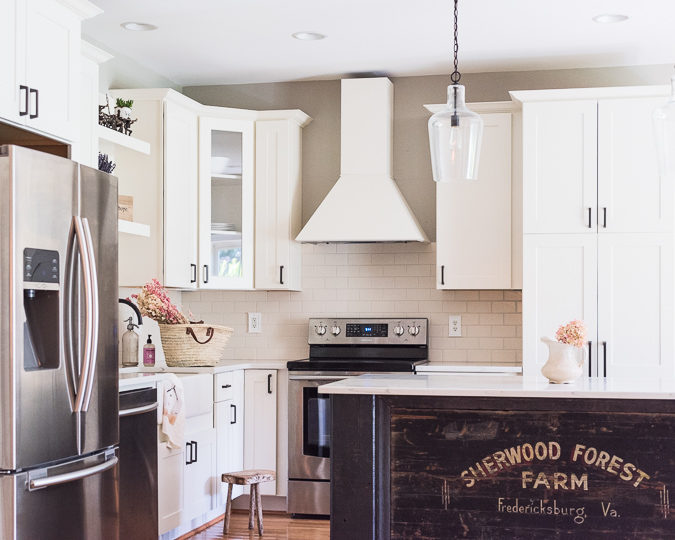 The joys of renovating a kitchen!
If you follow me on Instagram stories you will have seen the process of our farmhouse kitchen renovation.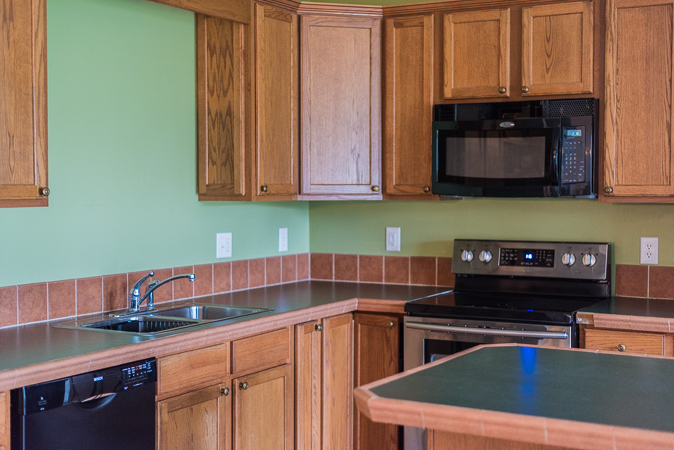 It is hard to tell in this photo, but resurfacing or painting the cabinets was out!
I'm frugal and looked at every option, but these cabinets were so small.
We did not need the extra space, but it made no sense to put money into something that needed to just come down.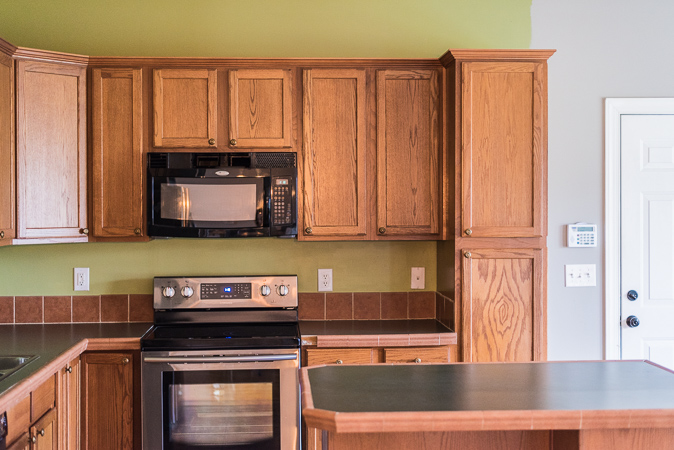 My husband did all the demolition and we were thrilled to have a young friend in need with his first home.
We loaded all the cabinets, microwave…you name it we gave it to him if he wanted it.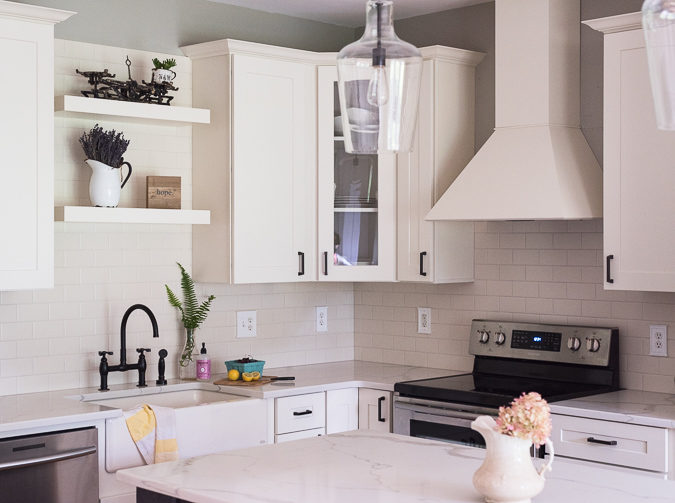 Sorry, I don't have any pictures of the process, but wanted to at least show you our before.
It was long, but also fun!
We were fortunate to have our sweet and talented friends Kerri and Trevor of Our Family Three help us.
Once the demolition was complete my husband laid the hardwood floors that we matched to the rest of the house.
We had packed this Kohler farmhouse sink around for years.
Originally purchased for our cabin…little big for our cabin so it sat in storage.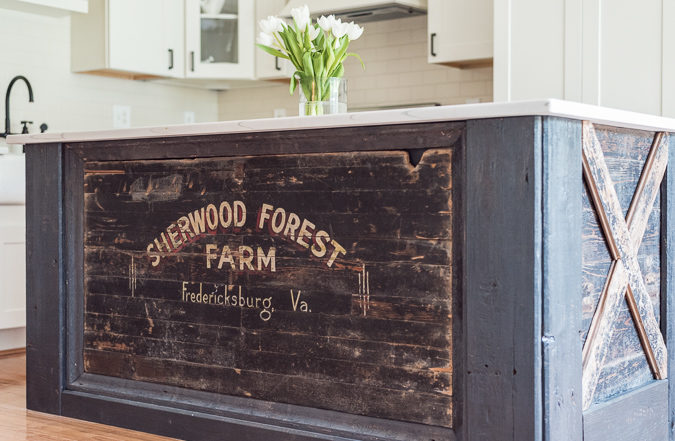 Several of you would have seen our kitchen island DIY on our Instagram stories.
My husband had seen an antique shipping crate when he purchased our big old blue Farmer's Market Sign.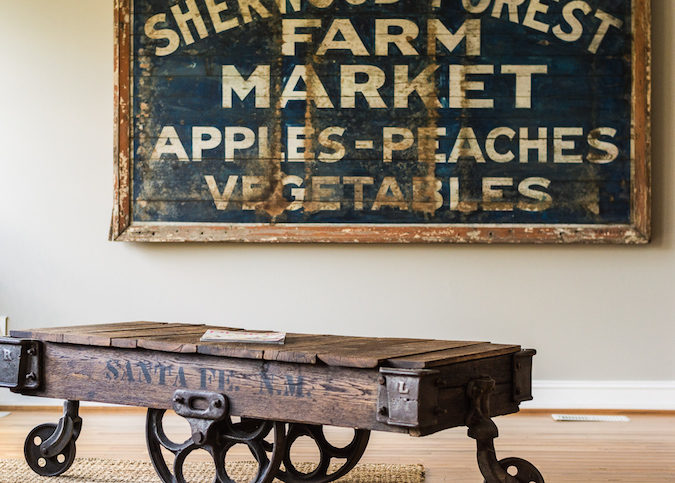 We were thrilled to hear the crate was still available and traveled five hours to get it.
My husband built the frame with new wood.
He then cut the crate for the front and sides adding hundred-year-old wood to the corners.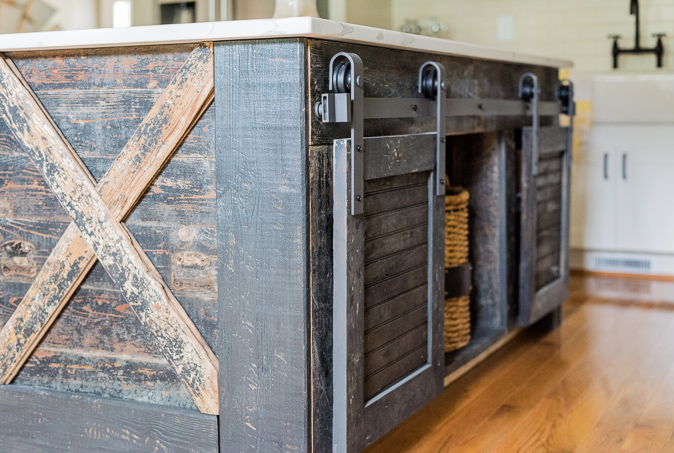 We were lucky to find old beadboard that matched perfectly for the doors.
I painted the trim in Annie's Sloan's Graphite.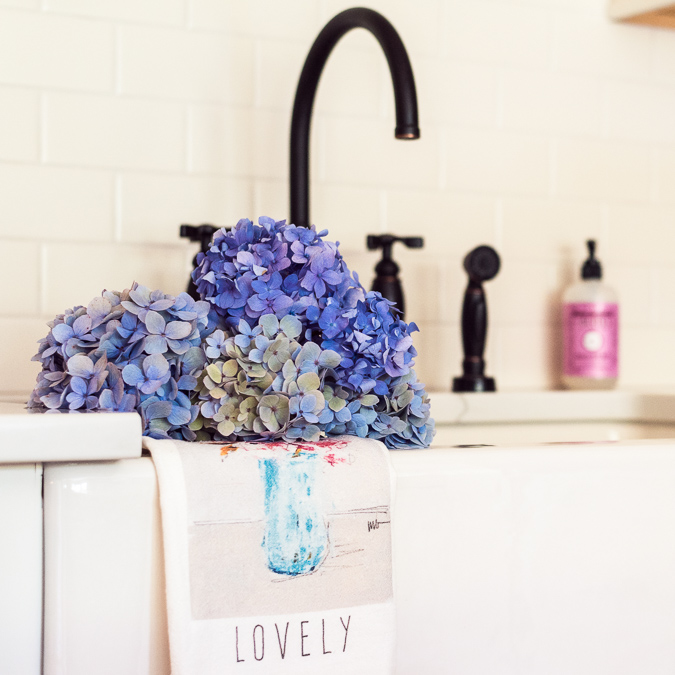 Our faucet is also Kohler.
I'm not a designer…I just go with my heart.
One thing I have learned after almost completing a full house renovation…you learn!
I often thought…how do they see that…how do they know that.
You start doing it and you'll learn what you like and what looks good together.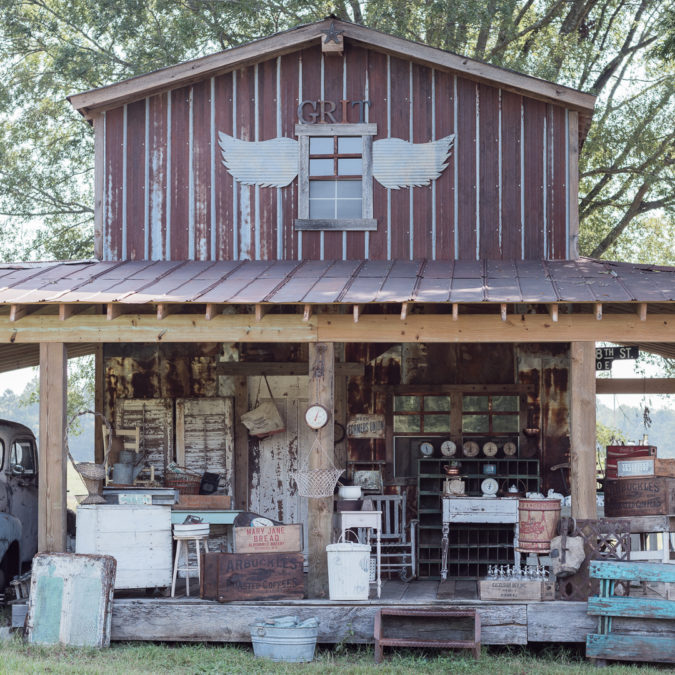 Most of you see me next to our big old barn and think that a junker like me would want a much different house.
Someone once asked if my house looked like my barn.
I always laugh when I think about that.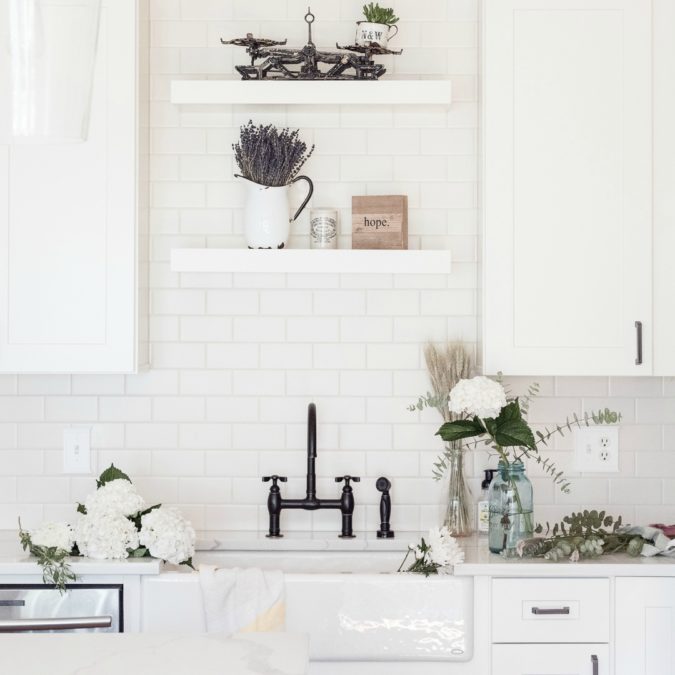 I love clean lines, bright, white, simple decor in our home.
Setting the stage for my vintage pieces to pop.
If you have any questions about our kitchen renovation please comment below or send me an email.
I would love to help in any way I can 💗
My best advice…find the joy because it may take longer than you imagined.
Kindly, xo
Jane